ARE WE ALL TOO POLITE TO BE CRITICAL?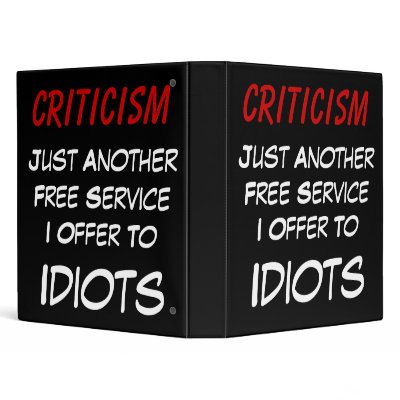 This is an article I've been wanting to write for a long time but I just keep pussying out. I wrote a 1,000 word version already and then canned it because I was too scared about pissing everyone off. But here we go: Why is so much mediocre work held up as 'amazing' or 'stunning' when, actually, it probably isn't? What are the consequences of that? Should we care? And what could we do about it if we did?
A while back I wrote a staggeringly vicious article attacking Tom Lowe from Timescapes about the manner in which he was trying to fund the completion of his film. In hindsight this was unnecessarily brutal. I stand by my argument but the delivery was an echo of my days defending myself from school bullies by being the most sarcastic, hurtful bastard I could. So, sorry Tom for that. At the time I wrote the article I was in the middle of trying to unpick a riddle. Why on earth so much work I considered to be no more than average was inspiring so many fawning, congratulatory comments on Vimeo. We all know the type: 'Wow, so inspiring. What f-stop did you use?' kind of thing.
Example: this is a video I posted a couple of years ago that inspired all manner of great comments. It's really just a canny example of track-pumping, where you milk a piece of music for all its worth so you make your work seem much better than it is. My skill in picking the right track far outweighed everything else. And more power to me.
Was the reason simply that I'm generally mean-spirited and one of those people who don't like anything? Am I just in fact way more aware of great quality work because I've been exposed to a great deal of it in the paths my work has taken me down? Or is it in fact just a symptom of chronic politeness in a community that desperately wants to feel good about itself and doesn't tolerate criticism well?
I suspect it's all of the above.
I can be mean-spirited, yes, but I also like a whole heap of crap and it's one of the great joys of production that it's so nuanced, so layered, that you can readily take a mere fraction of the perfection we all aspire to, and still be entertained. In trying to find an idiom for my own sensibilities I've spent a lot of time picking over my responses to work to understand what mix of all of that I'd like to put into my own work to engender the kinds of potent responsibilities that made me fall in love with film in the first place. So, this is what I look for in other people's work.
Quick career history. Started in extreme sports, moved to music videos and television, grubbied up with corporate and paycheck work, came out the other side, veered into comedy and am now pushing for drama. I've spent 6 out of 7 days for the last 11 years working in film and video. More importantly than that I've spent about 90% of that time editing in some capacity and that means I've been exposed to a lot of rubbish. Editors are the waist in the hourglass, where all the mess of production is concentrated and focussed ready to be cast out into the great yonder again. We're confounded and delighted by camerawork, we fix story, we polish turds, we get to see all the hard work and we get to bring a director's vision to life. We should know our shit. I know what I like, but I can also appreciate craft, talent and hard work in that which isn't to my taste. I don't like timelapse films for instance as I get bored after a couple of minutes, but I can still appreciate the craft that goes into making the really great ones.
It's with all this that I feel I can trust my opinions. But can you? And more importantly, would you respect them?
On Vimeo we are all equal.
We can all post videos, we all have avatars, and we can all post in the same place in the same way. We can all comment. On forums there's often a ranking system usually based on how long you've been active in the community, but, as often as not, based on how proactive, or helpful you are. Those rankings command respect. On Vimeo you earn respect by doing good work, by leaving nice comments, and by being proactive, but really that's as far as it goes. Everyone's so polite. Compare that to YouTube which is savage, horrid and often quite hurtful. My question is, are we too polite on Vimeo? Could we be more critical in a helpful way? And would Vimeo benefit from it, or is it in fact simply the wrong place for that kind of interaction?
Now, possibly, the answer is that it really doesn't matter. The comments on Vimeo are not what win you jobs. If you're a bit crap and you're hiding behind great comments then you will be found out and quickly. I think, for me, the real worry is that a generation of filmmakers will grow up judging their work by the comments they receive and not by the general canon of the work which represents the best of their genre, niche, field or discipline. I've participated in a number of competitions this year as well as applying for a fair few funding schemes and I've just been shocked and surprised by the work that has been picked or been successful. This is more than sour grapes. I've got over feeling offended by negative comments, in fact, I welcome them. By defending yourself you understand what those comments mean, and if they're justified or not. It's more about standing up for a quality of work which reaches beyond, that is so rare and amazing that it genuinely deserves the epithets 'amazing' or 'super epic'. There's a danger we're all going to be just too happy with stuff being good enough, decent, and that's okay. But I want more than that, I really do. And I think we need to be able to be more critical, safely, of people's work, without it being seen as an attack.
I did an English degree at Oxford University and was taught by some superhumanly intelligent people. Practical criticism is an essential skill in English literature so I've done a fair bit of it. There has been plenty of published critical appreciation of the great classics and we were encouraged to read as much as we could of it. My tutor always said 'Criticism is at its best when you disagree with it. If you agree, then it's only telling you what you already know.' At the heart of that statement is something incredibly important – being forced to think. The unquestioning acceptance of something's value because there's a string of comments already in place that state said value is problematic. I know many filmmakers choose not to voice criticism for fear of it rebounding on them and negatively impacting their own place in this precious little community of ours. And, let's make no bones about this, we are precious. We've spent hours and hours honing our work, exhibiting it in public is a little bit like exposing a piece of your soul. Except, it's really not. Hire a screen, get 100 people in a room, then do a Q&A afterwards, inviting people to criticise you. That's a vulnerable place to be. Why are people scared to voice their opinions? I'm not and never have been, but then I do have a body of work behind me which protects me from return criticism, which often occurs in the form of 'Well what have you done then?'
And that's half the problem. Most of us have no idea what the rest of us have done, and where our opinions have come from. You have to fight to earn that, and the comments section on Vimeo is really not the place to do that. So, most stay stum. What would be much better is a feature on Vimeo where you could submit your work to be critiqued by a panel of peers. Opting in to criticism means you want it, you value it and you're ready for it. You may not like what people have to say, but 'the most valuable criticism is that which you don't agree with.'
Here's an example.
I have a huge amount of respect for Vince Laforet. You don't criticise Vince. Ever. He's very good at what he does, and he works incredibly hard to be good at what is actually a relatively new thing for him. So, to Mobius, his short film, shot on the C300. It's been incredibly well-received and rightly so, as it was put together incredibly fast, and shows off the strengths of the camera brilliantly. However, I didn't much care for it. It's a piece of drama, and judged as such I felt it fell short. For me, drama should move you, beyond all that crap about something looking great (which is important, absolutely) drama's absolute and principle goal should be to make you feel something, whether it's action, comedy, drama or farce. Judged by that criteria, me, personally, in my opinion, not anyone else's, not yours, disagree with me for all you like, I thought it was flat. There, I've said it. I'd happily write you a precise and detailed critique of the film and exactly why, but I'm already at 1500 words and this article is looooong. I'm pushing for a career in drama and I would have killed for the opportunity to shoot a film with that camera. Not because it's brand new, but because the audience for a film of that kind would be an incredible opportunity to get my work in front of a ton of people who I'd want to give an strong emotional experience to.
But that's just me.
This is an open-ended article, because I don't have the answer. Taste is an incredibly subjective thing, yet, despite that I believe far too much work that falls short of brilliant is labelled as such, and I worry that the truly brilliant work isn't getting seen, or recognised as such. And it's because we all want to be positive. Positive is inclusive, it's comfortable. Criticism is pointed and sticks out. It suggests you have a point of view that's different from everyone else. But, hey, isn't that what being a filmmaker is supposed to be all about?
Feel free to disagree with me anytime @aka_skid